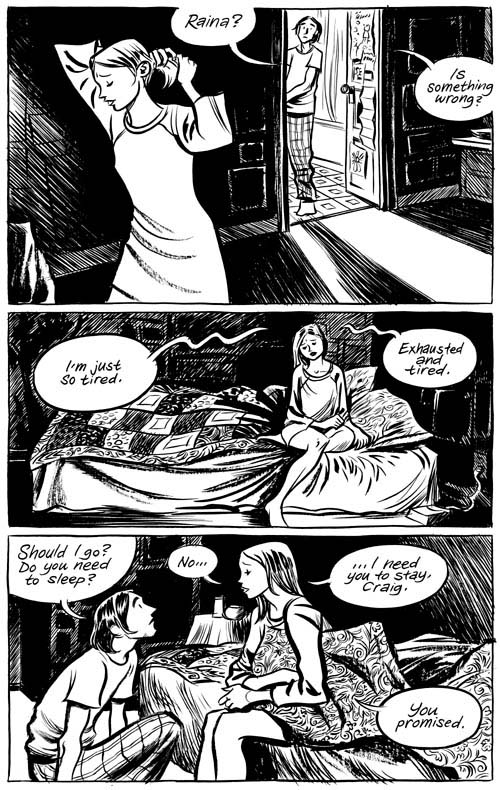 Here's something I can review: Craig Thompson's semi-autobiographical graphic novel
Blankets
. It's like
Eternal Sunshine of the Spotless Mind
, except less magic realism, and more breasts.
Blankets
is essentially a romance/coming of age story, with themes of angst, fundamental Christianity, retardation, six hundred epilogues, and developing sexuality. However, anyone could smelt together these themes into a campy romance novel;
Blankets
' true virtue is in its near-perfect execution. This book reads like greased lightening. There is not a wordy page in the book, and it's full of pretty pictures, and I effectively read the thing in one session.
In other news, this reporter was recently awarded a golden speeding ticket. Hark! The herald angels sing.